Yehl Skipper (Poanes yehl)
A rare find for NW Georgia.
This female was photographed on 6/19/2005 at Arrowhead WMA in Floyd Co., Georgia.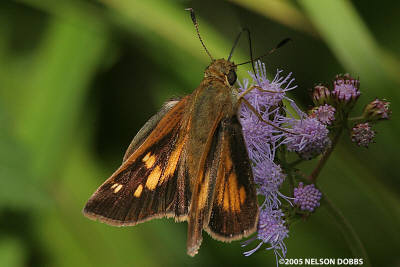 This dark female was seen on 9/04/2005 at Berry College in Floyd Co., Ga.

This male was seen on 9/05/2005 on the Berry College campus. It was unfortunately attacked and consumed by a robberfly.